Lightning to HDMI antenna converter cable
Due to the fact that the Lightning port is used in Apple phones and tablets, using a Lightning interface to HDMI, you can connect these devices to large projectors and monitors and view your files and videos with a view. See more.
This adapter can be used for various purposes. These include workplaces, entertainment, games, and animations and slides used for seminars and conferences. This cable allows you to play video and audio on various devices such as screens and televisions.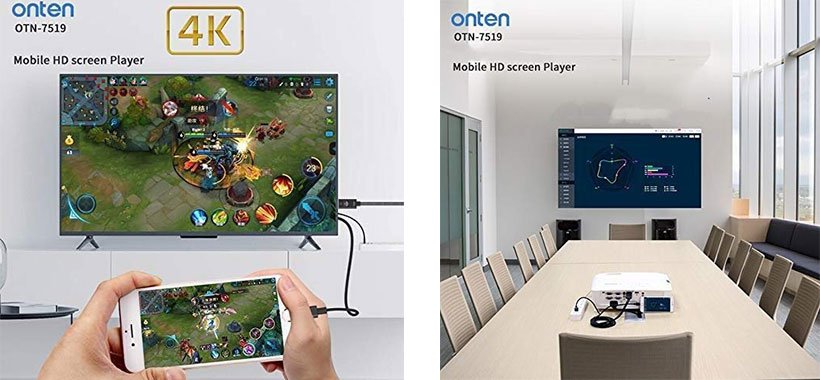 Ability to connect iPhone to TV with Lightning converter
Using the Lightning to HDMI converter, you can connect all types of iPhones to a TV or video projector with an HDMI port. This converter has a 1.8 meter long cable and you can freely share the iPhone to an HDMI screen. The converter also connects to a power adapter or TV input with a USB connector to power itself to work.