Glass Elite Edge
Advanced Strength, Edge-to-Edge Protection for next gen. Apple iPhone
for Iphone 11 Pro & Iphone Xs $ Iphone X
QUICK DETAILS:
Glass Elite Edge has a subtle, painted border that matches the color of your phone, so the screen protection seems to disappear. Made with our strongest glass ever, Glass Elite Edge protects your phone from scratches and impact.
Highly durable extremely scratch and scuff resistant.
High-clarity appearance.
Real touch sensitivity.
Marks and fingerprints wipe away easily.
100% bubble-free.
99.99% High-definition clear hydrophobic and oleophobic screen coating protects against sweat and oil residue from fingerprints.
Anti-microbial treatment protects your screen protector
InvisibleShield Glass Elite VisionGuard+ contains anti-microbial treatment that protects the screen protector by inhibiting the growth of odor-causing bacteria and guarding against degradation from microorganisms.
Reinforced Edges for Increased Protection
The reinforced edges on Glass Elite VisionGuard+ protect the vulnerable corners and edges of your screen to prevent chips and stop cracks from starting and spreading.
Our Strongest Glass Screen Protection Ever
The aluminosilicate glass used in Glass Elite undergoes an ion exchange tempering process which increases the surface tension of the glass making it stronger and more scratch-resistant. Glass Elite is our strongest glass screen protection ever.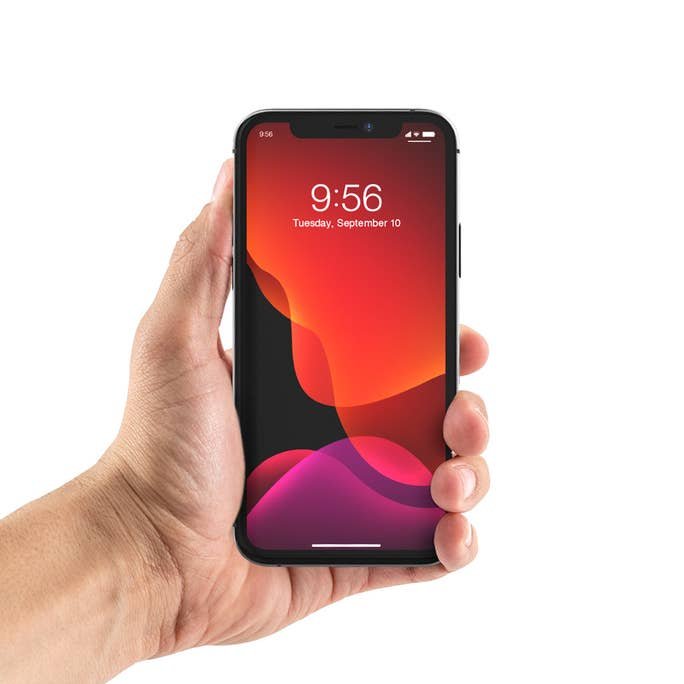 Easy Application
Glass Elite VisionGuard+ has EZ Apply® tabs and comes with an installation tray to ensure accurate alignment. We've also added a rubber install mat so you have a slip-proof surface to work on.
Breakthrough in Anti-Fingerprint Technology

ClearPrint™ technology is a unique surface treatment—used exclusively by InvisibleShield—that hides the visibility of fingerprints on your screen protection. Developed by NBD Nanotechnologies, this oleophilic process spreads oils from fingerprints so thinly on the surface that it allows light to pass through the oil, making fingerprints virtually invisible.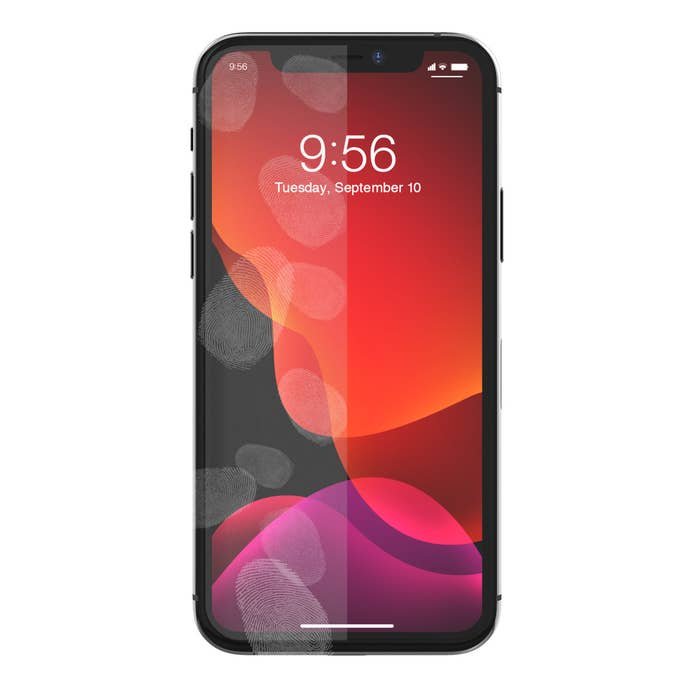 Blue Light Filter and Anti-microbial Treatment Protects Your Screen Protector*